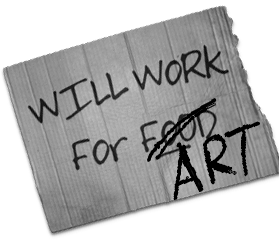 As a former MFA student myself I appreciate that not everyone has the funds to pay for a professional photo shoot.
If you are an Arts student or an unwaged artist I will consider an exchange of effort and working in return for a piece of original signed artwork that reflects your practice and is commensurate with the size of the job you wish me to undertake.
If you would like to participate in this manner, please get in contact before the photo / video shoot.